From a pure running perspective, there's really nothing worse than being injured. The forced rest, the frustration of watching everyone else run personal bests mixed with the joy of your friends doing well, the feeling of "I should be out there." It's not exactly motivating. As a runner, I want to run and all the other cross training is just saving running's place until it's ready to return.
I've had my fair share of injuries over the past couple of years. It started back in 2013, in the best shape of my life. At Mt Sac in California I had run an 8.46 steeple and a 13.59 5000m on back-to-back days. Then I landed a water jump wrong in practice and put my back out. Disc bulge in my lower Lumbar – 6 months out. Then in Feb 2015 I ran a half marathon in Kinvara, what a beautiful location. I won by 9 minutes and broke the course record, but at a cost – small plantar fascia tear. On the back of the recovery from that I overdid the Achilles and then put a minor tear in my hamstring, and then my calf. That was about 3 months ago.
I am incredibly lucky to have the support of the Welsh Athletics physio team and a good supporting medical team. They have been absolutely essential to getting me back running, and as it stands I am indeed back running, and running well – in fact I could probably say I am starting to get back into the shape I was in a couple of years ago. I didn't get to race on the track last year, so to have 2 track races lined up is incredibly exciting for me and I have absolutely no doubt that I will break my steeplechase personal best in the coming weeks and months. Watch this space.
This blog isn't about upcoming races though. It's about injury, and I wanted to share my top 3 tips for when you're an injured runner.
1. Find a cross training option you enjoy
I hate swimming. I once went to the pool when I was injured a couple of years back to try and get an aerobic workout in – when my front crawl was half the speed of my girlfriends breaststroke (and 1 lap did me in) I realised swimming probably wasn't the best form of rehab for me. I didn't enjoy it and it didn't motivate me to go work out. So for me it has to be cycling, or an ElliptiGO run. I genuinely love the ElliptiGO, as strange as you look riding it!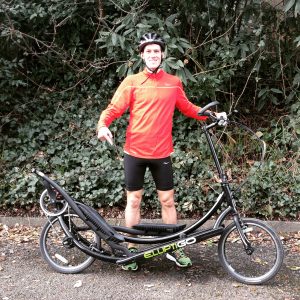 2. Positive Thinking
It's so easy to lose motivation when you're injured. I certainly have had my moments over the past couple of years. But I know that even though I'm not running I am working on the weaknesses that caused the injury so that it won't happen again. I'm getting stronger and I will be a better runner one I can lace the shoes up and pound the pavements once more. Everyone has their own motivation. Tell yourself whatever you need to in order to make sure that you make the most of every day, even if you can't run.
3. Don't rush it
So the injury feels better, you've had weeks or months without running. All we want to do is go out and smash a couple of track sessions and run 15 miles on a Sunday. Probably not the best option though. Take your time, build sessions in slowly and remember to recover well. As much cross training as your have been doing, it's hard to replicate the impacts of running, and the body will take a beating.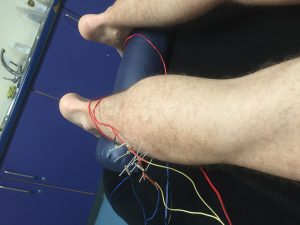 If you have your own tips for injury recovery I'd love to hear them, so drop a comment below. Maybe next time I can update you on some races!
Ieu