It's been a while since I wrote a blog and as I've been doing what most people do and reflecting on last year I thought it's only right that I should put one together.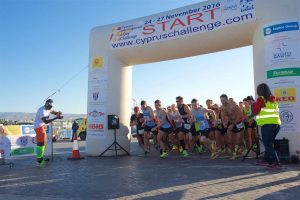 After Doha I took a little time off before competing for the RAF at the Cyprus International Challenge. This is a 4-day event made up of a 6K time trial on the first day, an 11k uphill mountain race on the second, a trail half marathon on the 3rd and a road 10k on the 4th. With the event taking place at the end of November it was lovely to get away from the cold British weather and compete in temperatures around the mid 20's. Overall the event was a great experience and a good bit of fun. The overall result is based on cumulative time and after winning the first 3 days and coming second in the 10K I was able to take the overall title, just under 2minutes ahead of fellow RAF athlete James Bellward. With Iain Bailey also performing well over the 4days, we also took the team title with over an hour to spare over second place team.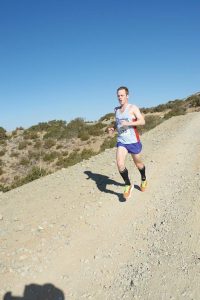 Once I was back in the UK it was back to some easy running with the aim to do a few races over the Xmas period before starting the marathon build up in the New Year. Despite a niggling achilles which I was able to manage, training throughout December seemed to be going ok. Heading into Ribble Valley just after Xmas I was hoping for a solid run out. 500m in, after going with the swift pace my legs told me otherwise. We went through the first k which is uphill in 2.56. The second k was fairly similar, and I then found myself off the back of the lead group and going backwards. Ribble is a quick race as the standard is notoriously high, but the course is tough so a bad day can turn to a worse day pretty easily. In hindsight I overestimated the shape I was in and overcooked the start. After grinding it out I came home in 31.42, far off the time I was hoping for but nevertheless it was good to be back racing.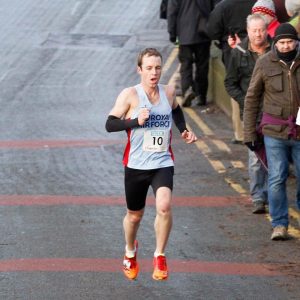 A few days later, I found myself toeing the line at the annual New Year's Eve race 'Nos Galan'. For those of you who don't know, it's a 5k event, often with a strong field. It's run around Mountain Ash on a relatively fast course with great crowd support! I'd recommend it to anyone who is looking for a different way to see in the New Year. Once again, from the gun I felt pretty sluggish. As we went through the first of three laps, my pace started to drop and I once again found myself drifting backwards. Not too far into the second lap I found myself stepping off the course and out of the race. Instantly I regretted my decision to drop out. I have no excuse, I just felt bad and let my head go. There are times through injury and illness where withdrawing from a race before or during is the right thing to do. Dropping out should never be the option when things aren't going your way though, you end up feeling 10 times worse. There's a positive to everything though and that feeling of regret will serve as a reminder in future races when the thought of dropping out crosses my mind. A pep talk from Hannah and my Dad (who both had cracking races) stopped me from dwelling on it and look ahead to a good 2017. Seeing so many great performances from Team Thie members also helped me along.
The next couple of days James and I talked as we always do about up and coming plans over the next year with the primary goal being London. It's exciting to plan for the year ahead and consider what might happen. Equally, it helps to keep you focused, especially on those early morning runs in the cold and the wet over the coming months.
As always, we also took some time to reflect on the year as a whole. There were times of frustration, not just through races like the last couple but also when lying in a hospital bed three weeks out from London. You have to have the bad times to appreciate the good though, and there were plenty of good times. From a surprisingly good run in London with a gammy leg, to 4 Inter-Services titles, to a World Record for the fastest super hero half marathon and the opportunity to raise money for Rob Bugden, to a national team gold at the 6 stage relays and finally team silver at the World 50k Championships. As always in the sport of running it's been a roller-coaster of a year and I owe a huge thanks to everyone who has helped along the way, in particular James, Team Thie, RAF Athletics, Saucony UK, SOS, Hannah, my family (particularly the old man) and friends.
Here's to an exciting 2017! Happy running!!