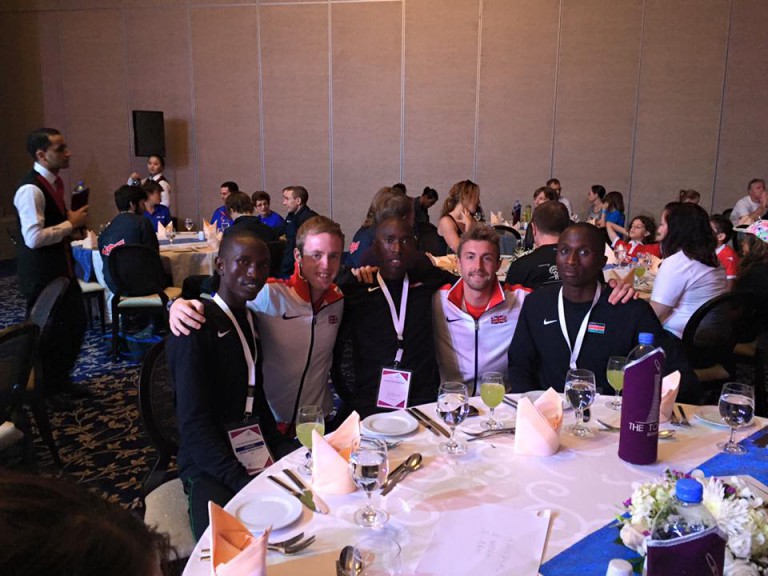 I don't really know how to start these things, so I guess will start by saying thanks for taking the time to read this…Well, starting to read it anyway. My name is Mike and I am a long distance runner currently competing for the Royal Air Force, Cardiff AAC and long time coached by James Thie. I am currently based in Cardiff where I am gratefully supported by Saucony UK and SOS. As I have recently been accepted onto the RAF elite athlete programme I have had the great opportunity to be able to train full time. Therefore, I felt I should use some of the time between sessions and training runs more productively and write a racing blog. As I say, it is my first one so bare with me…
It has been almost 2 months since the World 50K champs in Doha but better late than never! Selection to run for Great Britain at the champs came as quite a surprise. Fortunately, I had been preparing for Florence Marathon which I was due to run the week before the 50K champs so I had the miles in my legs. Mileage wasn't particularly high in the build up to the race but was I was consistent in hitting around 80 miles a week. This, however, didn't help me to get over the daunting thought of running almost 5 miles over the marathon distance. The race itself was 10 laps around a 5K loop on an unforgiving cobbled and marbled surface.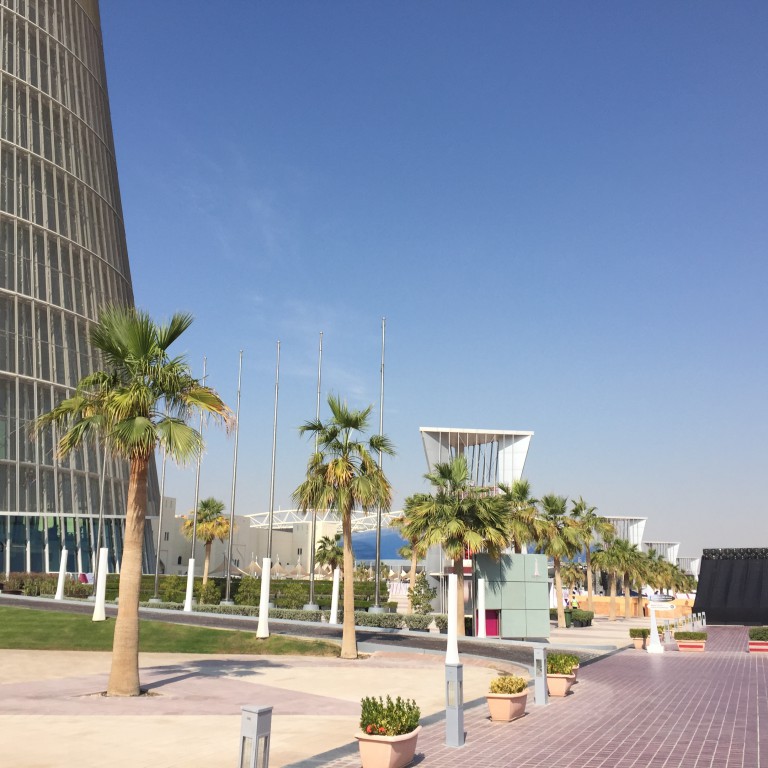 With the race starting at 1800 it left myself and Mike Crawley plenty of time to sit in the luxurious hotel we'd been put up in to discuss how we were going to pace this unknown entity all the while trying to avoid all the cakes and other nice foods that were on offer. We had a look at the British all time results and noticed that a lot of top marathon runners seemed to drop a fair bit of time over that additional 5 miles. Taking this into account we decided that we would start the race conservatively and go through the first few laps in 5k splits of 17.30. It didn't sound too bad discussing it but it turns out we completely underestimated the course and the conditions.
The atmosphere on the start line was electric. That, added to the honour of pulling on that British vest, meant that we were both pretty pumped as we waited for the gun. There was quite a strong wind, which was welcomed as it was 24 degrees and very humid. The gun sounded and instantly I somehow found myself at the front. For the first lap the lead group was made up of the large American team as well as a Canadian, two Australians and Gary Ohanlon of Ireland. Sat off the group then was Mike and the Kenyan team. As we split through the first 5K in 17.24 I realised I needed to back off the pace as it felt so much harder than I'd anticipated. It was obvious that the heat, combined with the wind and the relentless surface that we were running on, was going to take their toll later on.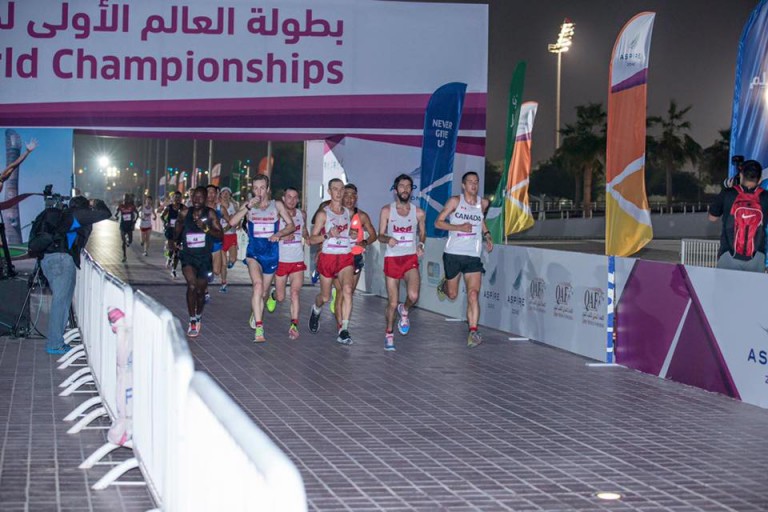 As the race progressed I made every effort to stop at all 3 water stations around the course but could not take on anywhere near enough to compensate for how much I was sweating. At around 27K I started to go through quite a bad patch and wondered whether I would even finish the race. It was around this point that Mike Crawley also found himself struggling as a result of the tough conditions but also because he had not long come down from altitude. It also transpired later that he had been carrying a virus, so he made the wise decision to step off the course and save it for another day. I was gutted for him as he had worked so hard. However, nobody can take away the fact that he earned that British vest and I look forward to seeing what he'll run over the marathon over the next few years.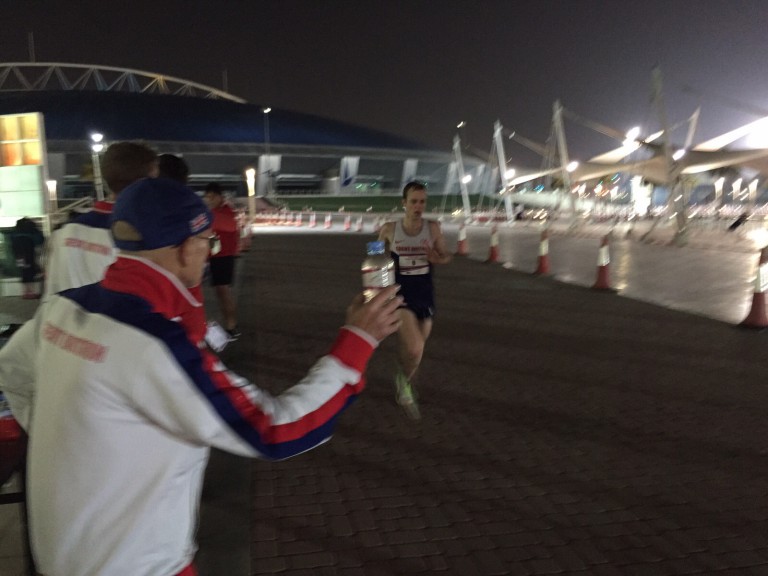 Soon after Mike dropped out I learnt a hard lesson myself. As I came into the feed station where Spencer Duval and Walter Hill (the Great Britain Team managers for the event) were waiting I tried to let them know that Mike had dropped out so somebody could help him out. However, when you are tired, your brain doesn't function too well and my choice of words were not the best as I shouted 'No more Mike' as I ran towards them. Unfortunately all they heard was 'no more', so they pulled the drinks back and I missed that station. It did however turn out to be a blessing in disguise as I had been taking on gels every 5K from 10K into the race and suffered for this later on. That extra gel that I missed may have tipped me over the edge.
As we entered the final 15K of the race I found myself moving through the field well. Not because I sped up (if anything I was dying). More because I was suffering less than some of the other athletes who had been beaten by the heat, lack of hydration and the cobbled surface. This really took its toll on some of the athletes as a few dropped as much as 15 minutes off the pace over the final 15k (when you go, you really do go!!!). This was something that the Kenyans also found as they lost a lot of ground to Tony Migliozzi from America who had paced the race perfectly. He eventually went on to open up a substantial lead over the final two laps and take the World 50K title.
The final lap was my slowest by far as I really started to struggle over the final few kms. Fortunately the wheels didn't completely come off and I was able to hold it together well enough to get to the finish line and come home in 8th place in 3.02.00 just behind Mike Fokorani from Zimbabwe. James and I had discussed the race beforehand and he set the goal of finishing in the top 10. Fortunately James has a lot of confidence in me as I didn't believe that target possible until 400m to go. As I stumbled across the line I was helped by my Dad, Walter and Spencer over to an ice bath. I had never been a fan of them in the past but with the way my whole body had seized up I could not have imagined anything better than a cold bath! I really don't know how some ultra runners are able to run 100km, 24 hours and beyond. I salute you all!
A big thanks to all who got me to the startline in Doha and supported me whilst I was out there.